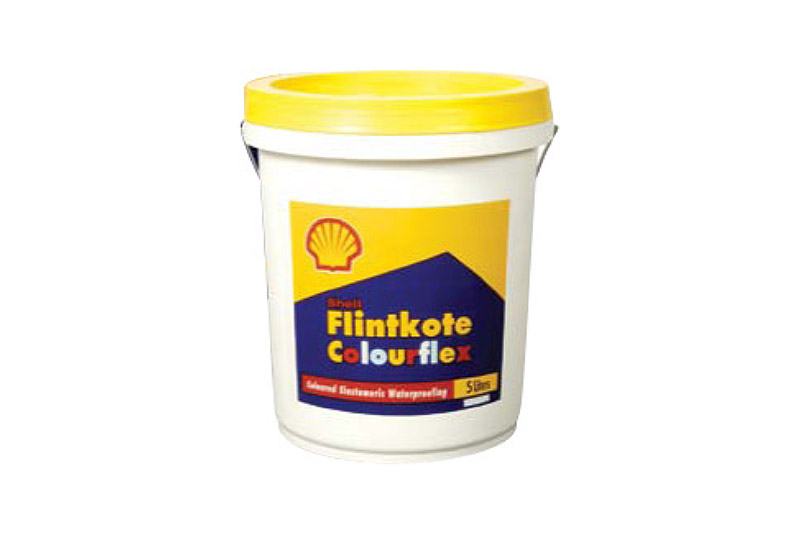 Shell Flintkote Super Heat Shield is a a water-borne colour coating with mineral fibres which dries to a matt slip-resistant finish. It is designed for use as decorative, protective and reflective coating on concrete, brick work, mastic and over bituminous coatings.
Benefits
Ready-for-use without mixing
Water-based
Good light and heat reflectivity
Good chemical resistance
High resistance to weathering
How can it be used?
A decorative, protective, reflective and weather resistant colour coating for use over stable bituminous surfaces eg waterproofing membrane, roofing felt, bitumen coated masonry and mastic asphalt.
A colour coating on asphalt or concrete paths and asphalt surfacing for tennis, volleyball and basketball courts.
As a durable decorative coating on exterior concrete, brick or masonry.
A line marking paint on parking bays.
Shell Flintkote Super Heat Shield should not be regarded as a porous coating allowing breathing of substrate. It is not suitable for use over surfaces which are permanently immersed in water eg swimming pools and water tanks. In roof application, adequate drainage falls has to be provided to avoid ponding water.